Your guide on the side
'Master Trainer's Mentor'
Are you putting everything you have into the training you're providing and still not getting the results you want?
Would you like your own personalised and ongoing 'train the trainer'?
Do you want to reach new heights and ramp up your reputation to be an awesome trainer?
That's where 'Master Trainer's Mentor' can help.
Missing out to your competitor, failing to engage the group, disappointing evaluations, no repeat work – all these things can be avoided — and reversed — it's just a matter of knowing the right steps to take and when to take them.
Meet The Master Trainer's Mentor Glenda May, who will provide you with targeted advice on: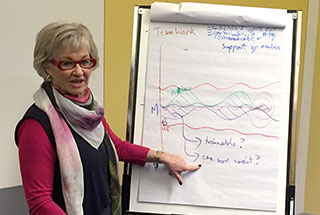 performing well in your briefings with potential clients

boosting your LinkedIn profile

identifying and elucidating your Personal Brand so you stand out from your competitors

increasing your visibility in your area of expertise

developing proven creative interaction activities that illustrate learning concepts and embed your training

best practice design of your program, with logical transitions from one learning module to the next

follow-up communication to clients to maximise repeat business
You will benefit from Glenda's 30 years experience in the design of customised training programs in: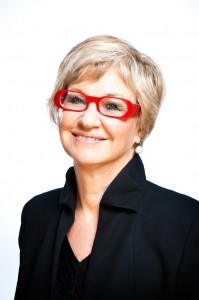 You will benefit from Glenda's 30 years accumulated wisdom as a mentor and coach
Glenda has worked with the most prestigious and reputable companies in the world, including General Electric, Motorola, McDonalds, KornFerry, CSL, Holden, CGU, Asia Business Forum, AXA Asia Pacific, Oxfam.
Glenda's mission is simple: to give you the support you need to achieve your goal as a trainer/facilitator at the top of your profession.
She will mentor you through every step of your project – from go to whoa – with as much guidance as you need, to unlock your full potential and achieve greater success.
You will work together to polish your performance and grow your business. Glenda will work with you on a month-to-month basis to track your goals and tackle the issues standing in your way.
She will be your guide on the side.
How and when you work together is up to you. You can choose to engage in an ongoing monthly commitment, or on a project basis.
Free eBook – 52 Ways to Be a Top Trainer
Express your interest in this program today and receive a free book valued at $14.95